Hand sanitizers are designed to kill bacteria and viruses that cause infection. You will want to keep this hand sanitizer close at hand so you can use anytime, anywhere, without water or towels.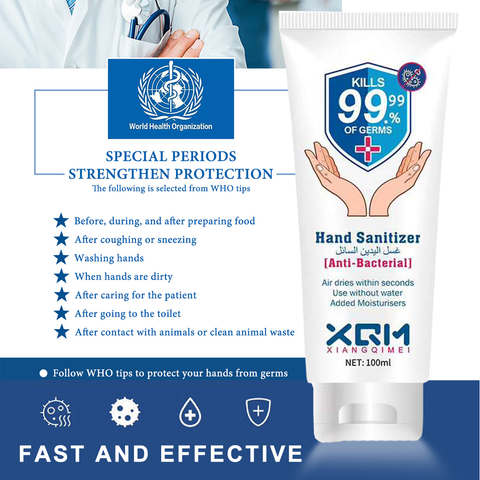 Fight germs with this fast acting germ hand sanitizer. Effective at eliminating 99.99% of many common harmful germs and bacteria in as little as 15 seconds. 
Application: Suitable for cleaning hands in bathroom of hotels, hospitals, schools, shopping malls, office buildings, air port, food & beverage factories, etc. Protect the health of you and your family anytime, anywhere.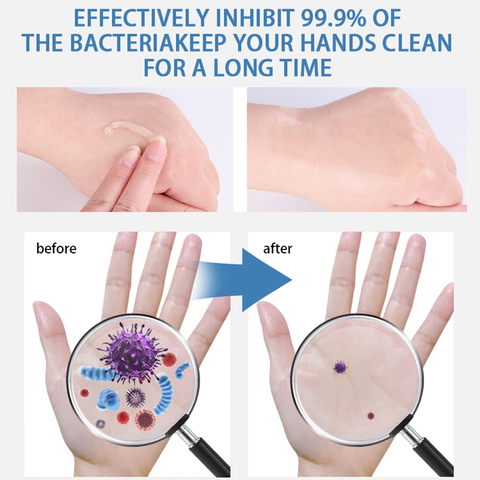 Feature
1.75 % alcohol content ratio, safe and effective sterilization.
2.Quick-dry and waterless,Gel form is convenient for extraction.
3.Contains aloe essence, gentle and moisturizing.
4.100ml capacity, could be carried and used conveniently
Ingredients: Carbomer, aloe vera gel, triethanolamine, glycerin