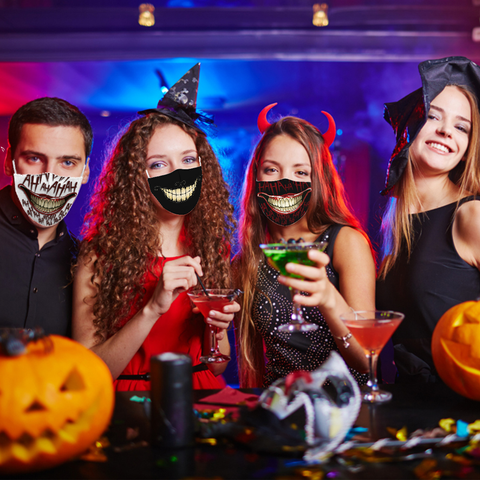 MATERIALS: Face Covering, made of High-Quality Cotton Material, Soft to touch, Durable, Friendly to the skin, and can protect the face well.

ELASTIC EAR LOOPS: The elastic adjustable Earloop straps are designed to fit around the ear.

M-shaped nose clip, dust-proof face decoration, can be filtered according to everyone's nasal cavity type, so that the face and nose fit more closely, so as not to leave marks on the face.

Package Contents: 5 x dustproof mouth mask. wearing this product can protect you from dust, small particles in the air, pollen, etc.

The ideal way to protect your mouth and face. When you go out, you can't see too much dirt in the air. Suitable for cycling, camping, running, traveling, climbing, and daily use. Your health is priceless and ideal for gardening, traveling, running, hiking, sports, buses, etc. Stylish and suitable as a gift.